Pattern:
Jalie's
Men's Thermal Underwear #2328
Fabric:
ribbed knit
Cost:
$3
Today I took a little break from women's underwear to make... men's underwear!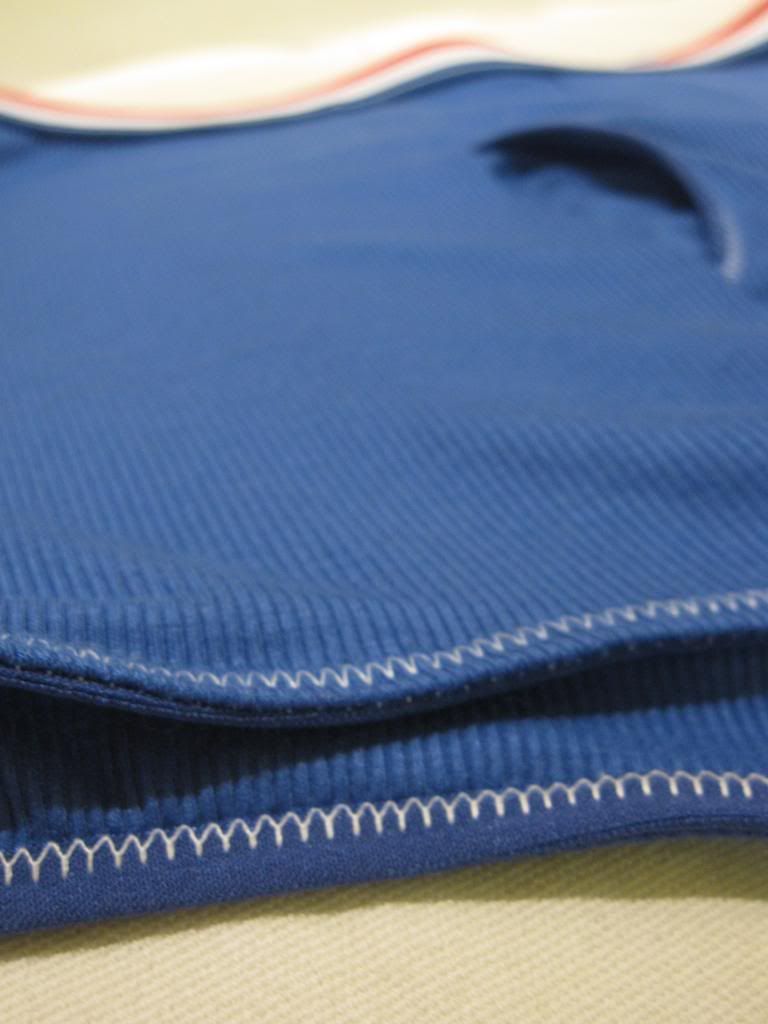 I was inspired by
Miss Celie's Pants
to make up a pair, and it was such a simple project (even if making sense of and printing the pdf pattern was not). It's even got a front fly opening and is designed just like a store-bought pair. The whole thing involves two seams for the fly and two seams to put it all together. Attach elastic to the leg openings and waist and you're done!
The U.S.A. theme is because my man is returning from a trip abroad, and I kept threatening to make him a pair of American-themed underwear, so that's what's going on with these. The elastic is actually a little too stiff to be comfy, so these are more of a muslin - if he likes them, I'll make some more.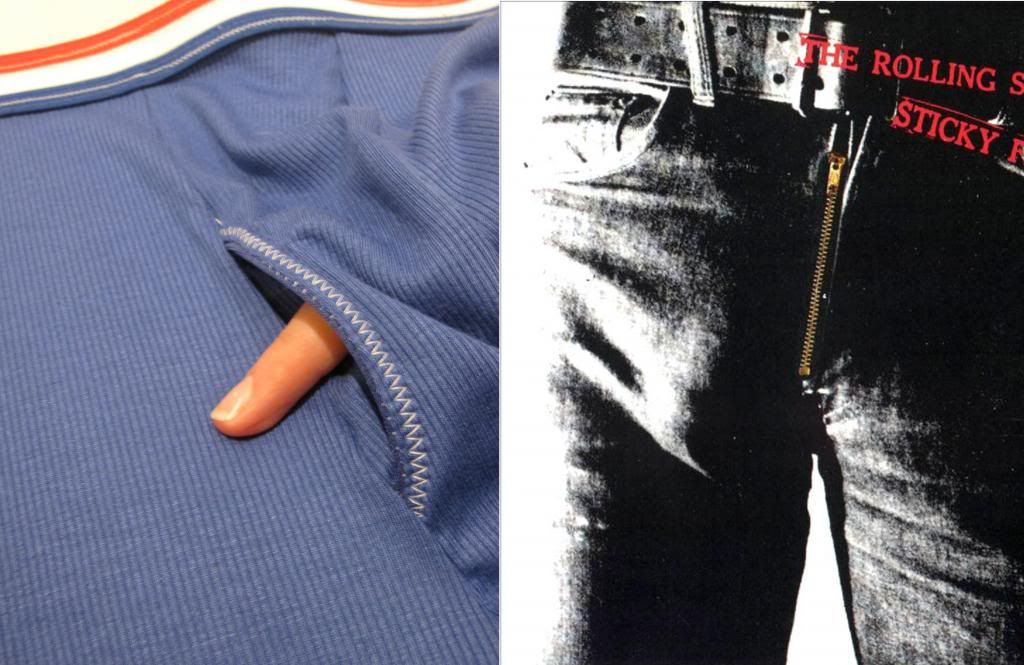 front opening (left) ~ Rolling Stones Sticky Fingers (right)