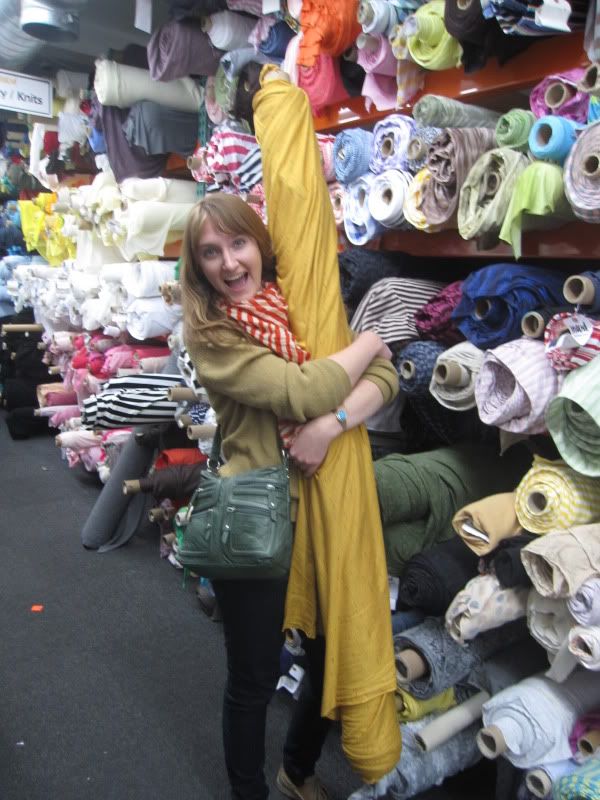 This week I took my first trip ever to New York City! And what an amazing, diverse place it is!
Of course, what is a sewing enthusiast to do but stop by
Mood
, the fabric store most recently made famous as the shopping place for Project Runway. My non-sewing friend waited patiently while I gazed star-struck at the fabric, overheard store clerks talk about their appearances on PR, saw fashion students, and met Swatch, the store dog.
What I was truly impressed with, though, were the prices, which were much more affordable than San Francisco's Britex. I picked up a tweed jersey in mustard and a woven apparel fabric that had a different pattern on each side.
But what would a trip to Mood be without a celebrity sighting. Downstairs they were filming a
design show
with Robert and Courtney Novogratz, a couple with seven children who design large properties around the city.